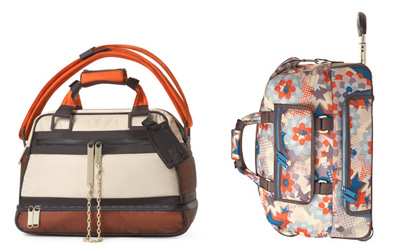 this is me -
loving the collaboration
, wanting one of everything, wishing i could convince myself $350 isn't too much money to spend on a gym bag or a tote. however, i do find that i've used my older lesportsac tote almost every day for 2 years - bought at urban on sale for $20 - i'm such a thrifty lady.
stella mccartney
has created a spring/summer line with
lesportsac
that will use 100% recycled polyster - letting it tout the name "eco-friendly."
wanna buy me one?