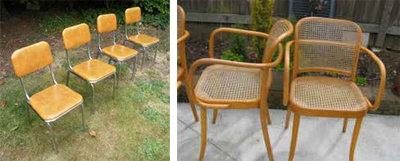 this
is my top dining/work table contender. i want something with clean lines but masculine (either chunky, dark or both) & this seems to do that for under $300. now i just need to find a mix of fun dining chairs like these:
chrome & vinyl set for $110
, or
4 wicker stendig armchairs for $120
.